Pathway Event at ACS
Thanks to everyone at ACS – Great Pathway morning!
Want to thank Paula Picone and her team for organizing a fantastic morning promoting all Pathways and careers for young ladies.
It is always nice to see former students/ community speakers come back and share their successes and what skills are needed in the future.
Jamie Macmillan started the day as the key note speaker telling us about her journey in becoming an Ironworker. Over the past few years
she has become an inspiration to many high school students and in also a mentor as they enter the world of becoming an apprentice.
It was a day of listening, asking questions and trying to process what steps it takes to make the right future career choices.
Some key phrases that we heard were " I dare you to take the challenge ", " skills are good to have but attitude is much more important" and " love what you do in life".
Once again, thanks to all the students, teachers and staff for making it a fantastic start to the day!
Finally we appreciate all of our Community guest speakers that came in and shared their career stories with our ACS students.
http://www.careersinconstruction.ca/en/testimonial/jamie-mcmillan
https://www.youtube.com/watch?v=gkNSZBk-btg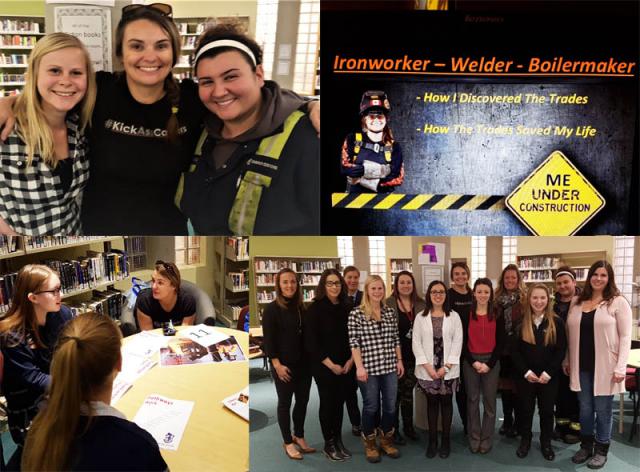 Carmine Romano/ Peter Svec