Announcements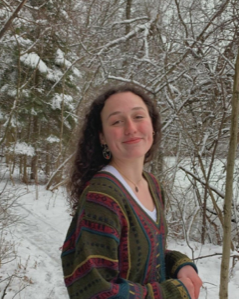 Isabella Dowling is our ACS Student Council Prime Minister for the 2021 - 22 school year. She has been on council since her grade 9 year and involved in the planning and running of many of our events including Semi Formal, 12 days of Christmas, and spirit wear sales. Isabella was also a crew member for the school's production of the musical Hairspray and partakes in volunteer opportunities in and out of school. Isabella shared, "Being the ACS Student Prime Minister has always been a goal of mine and is a way to give back to our great school community", and she plans to work alongside those on Student Council to create a fun and inviting school environment for all of our students at ACS. We welcome Isabella into this new position and look forward to benefiting from all the work that this council team does.

Dear Families: Orange Shirt Day in September.

Please find attached an important message from Director Mike MacDonald regarding the Board's commitment to recognizing, sharing, and educating our school community about the historical and ongoing wrongs, perpetrated against Indigenous peoples. The upcoming annual Orange Shirt Day will take place on September 30, 2021 in the new school year. We hope you can help us support this important cause by participating in Orange Shirt Day in September. Orange Shirts will be made available to purchase in School Cash Online beginning today and will expire on June 25th. In order to arrange for so many orange shirts for September 30th, it is necessary for this item to be offered for purchase at this time (orders will be taken from June 14th to June 25th ). Delivery to our school will be made in September and the orange shirts will be distributed to those participating students before September 30th.
Thank you for your attention and participation in the upcoming Orange Shirt Day in September. Orange Shirt Purchase Supporing Woodland Cultural Centre Save the Evidence Campaign.pdf